Pleased to Meet You
Bainbridge Island is a special place. Our lush forests, coastal scenery, abundant wildlife, and rustic lifestyle create a serene escape from a city mere minutes away. Our public and independent schools are ranked highly and our children benefit from myriad community resources in athletics, recreation, arts, and the environment. Residents are educated and proud of the world-renowned authors and artists who hone their crafts here.
Bainbridge Islanders also care deeply about this place and volunteer to protect its natural resources, preserve its history, assist the elderly and the disabled, support the arts, and promote sustainable practices for the benefit of succeeding generations. With residents so invested in the well-being of this island, it was no surprise that community members came together in 2001 to create the Bainbridge Community Foundation. Their mission was simple: to encourage, inspire, and provide meaningful ways for people to enhance and sustain our unique way of life. We fulfill that role in the following ways: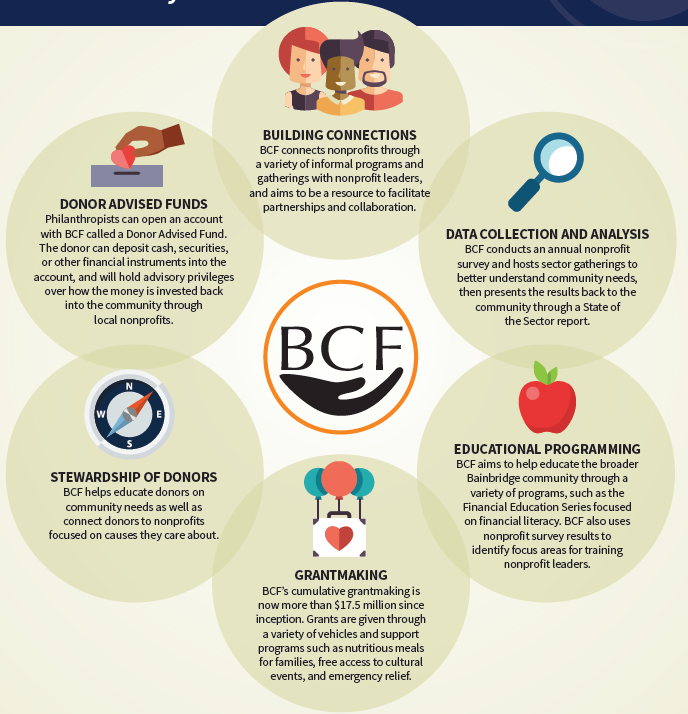 Meet the Bainbridge Community Foundation team and our Board of Trustees.