The YES Fund: Why a Fund Supporting Youth?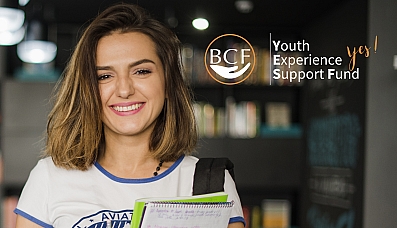 Numerous studies have proven the importance of positive childhood experiences in influencing healthy behavior in early adulthood. In the late elementary grades, adults—particularly parents, teachers, and others—can largely influence long-term social benefits for children by proactively providing positive opportunities.
Research has also demonstrated that negative childhood experiences can lead to higher odds of harmful future behavior. Chronic stressful events can disrupt a child's neurodevelopment, leading to challenges with managing negative emotions and potential problems in adulthood such as substance abuse disorders or even reduced life expectancy.
How Can We Help?
In mid-October 2018, leaders of Bainbridge Community Foundation met with representatives of Bainbridge Youth Services, Bainbridge Schools Foundation, Bainbridge Healthy Youth Alliance (now Alliance for Youth), Peacock Family Services, Rotary Club of Bainbridge Island, and Raising Resilience—along with other local volunteers such as mental health professionals and church group leaders—to discuss youth in our community. The organizing question was about how to support youth who otherwise might "fall through the cracks." These are kids who do not have access to services, whether it is because these services don't exist for them, they don't know how to access services, or they choose not to access services on their own.
Discussions first centered on the many programs that were already in place to support youth with varying degrees of success. A substantial gap area that was identified was the ability to fund activities that would expose these young people to positive experiences.
What Are We Doing Today?
To respond to the above gap in services, Bainbridge Community Foundation created the Youth Experience Support Fund (YES Fund). The YES Fund provides financial assistance to young people who may not have the resources to meet basic needs, to achieve academic success, or to pursue extracurricular activities. Within four months of forming the YES Fund, donors contributed over $75,000 to support a three-year pilot program that would provide this essential financial assistance to youth.
This partnership with Bainbridge Schools Foundation, Bainbridge Youth Services, Helpline House, and Bainbridge Island School District supports youth access to sports equipment, music lessons, dance lessons, swimming, skiing, registration fees, or similar needs. Financial assistance was also used for basic needs during the COVID-19 pandemic, and provided electric blankets for kids, technology and workspace improvements to help students participate in online school, and sleeping bags for those who needed them.
A snapshot of the 2021-2022 data can be found below. For the full 2023 YES Fund report, click here.

If you are interested in learning more, or would like to contribute to the fund, please donate here.
If you, a friend, or family member is seeking help, elementary students can contact Helpline House and high school students can apply through their online forum Frog Rock or click here.