Honoring Community Champions
Each year, Bainbridge Community Foundation recognizes and celebrates inspiring people who live in our community and the inspiring work they do. Our board of trustees and staff maintain suggestions for Outstanding Bainbridge Philanthropists: individuals and organizations that, through their acts of generosity and volunteerism, enhance the quality of life in our community.
Notable Characteristics
Significant financial support and/or fundraising leadership benefiting Bainbridge Island nonprofits
Significant financial support and/or fundraising leadership benefiting other nonprofits serving Bainbridge residents
Sustained commitment to philanthropy
Encouragement given to others to accept leadership roles in philanthropy and community-building
Watch Videos on Awardees Below
2023 Awards: BCF Honors Local Philanthropists
Lilly Kodama I Philanthropic Spark Award
Lilly Kodama was born in 1934 on Bainbridge Island, and grew up on the Island before being removed with her family to the Manzanar concentration camp in California in 1942. While she left to explore opportunities beyond the Island after graduating high school in 1952, she returned to Bainbridge Island in 1998. She soon got involved with local nonprofits, and has had an immense impact on sharing personal and historical stories about Japanese exclusion with children and adults to further education on this important part of history. She has helped activate the Japanese American Exclusion Memorial's motto Nido to Nai Yoni (Let it Not Happen Again) as a place of remembrance and action.
Bainbridge Island PIH Engage I Outstanding Youth Philanthropists
Functioning as a chapter of the grassroots global health organization Partners in Health (PIH), Bainbridge Island PIH Engage (BIPIHE) fundraises, educates and advocates for PIH and wider global health issues. Last year, these dedicated Bainbridge Island students raised more funding for PIH programming than any other high school chapter, and while leaders of BIPIHE continue to graduate, they successfully pass on the torch to future student leaders—creating a sustainable global health effort run by the Island's youth.
Quitslund Brothers and their Wives I Outstanding Bainbridge Philanthropists
The four Quitslund brothers, sons of Ford and Eve Quitslund, and their wives are being awarded the Outstanding Philanthropist award for their combined im­pact on the community. The brothers and their wives have had a profound and broad reach on Bainbridge Island-serving on multiple local nonprofit boards, helping support nonprofits abroad, serving on Bainbridge Island City Council, and contributing to arts and culture in the community. But most importantly, they have spread a culture of family and friendship that will last for generations.
Clark Construction I Outstanding Philanthropic Company
Clark Construction has been dedicated to giving back to the community from day one. Volunteerism is a part of the culture of the firm, with employees donating numerous hours to a wide variety of community causes. Founded by women, this employee-owned company is committed to sustainability. One of their signature community partnerships was the creation of workforce housing at the Morales Farm on Bainbridge using predominantly recycled materials - including those from other Clark projects. The project, a partnership between Coates Design, Clark Construction, Friends of the Farm, and Housing Resources Bainbridge was the first of its kind in our region and a model for innovative housing development. In addition, Clark was the construction partner for the Bainbridge Island Rowing's Stan Pocock Rowing Center and is a regular supporter of lslandWood, Helpline, Housing Resources Bainbridge and many others.
2022 Awards: BCF Honors Four Local Philanthropists
Akuyea Karen Vargas | Philanthropic Spark Award
Akuyea Karen Vargas' influence on Kitsap County spans 30 years. After moving to Bainbridge Island in 1992 with her husband and three children, she became involved with the school after her kids were discriminated against for the color of their skin. As she advocated for their social, emotional, and cultural needs, over time her dedication to the cause grew and expanded to the entire community. She has been able to mobilize diverse groups and individuals in Kitsap County through a variety of initiatives and nonprofits including founding The Living Arts Cultural Heritage Project (LACH), and the Marvin Williams Community Center. In the words of Akuyea, "I feel very strongly about truth and reconciliation, peacemaking, breaking down barriers that keep us divided."
Eleven Winery |Outstanding Philanthropic Company
When Matt Albee and his wife crushed their first grapes to create Eleven Winery in 2003, they set out with the objective to not only make good wine, but to instill a sense of responsibility in their young children at the time. Giving back became an integral part of Eleven Winery's business model. They currently donate approximately 1% of their annual revenue to charity and buy most of their products from philanthropic companies. Eleven Winery also supports a host of local charities through gifts of auction items and discounts on wine for fundraising events, as well as hosting events at the winery.
BHS Tiny Homes Project | Outstanding Youth Philanthropists
The Tiny Homes Project started with Washington State legislation. There was $950,000 allocated to build 50 tiny houses by 400 students for homeless people in Washington State. In conjunction with the Low Income Housing Institute, Bainbridge High School (BHS) Advanced Architecture students and BHS Advanced Wood Technology & Construction, students built two tiny homes and delivered them to help provide affordable housing in King County. The students, many of whom were girls and who are traditionally underrepresented in the construction industry, were given a paycheck of up to $1,300 depending on the amount of time they put into the project. Not only did students learn new, practical life skills, but they could see money come in from the timecards, while also receiving recognition from the community.
Susan Guffey | Special Recognition
BCF also posthumously honored Susan Guffey at the event. In life, Susan Guffey preferred anonymity to the spotlight. But that didn't stop her from being a dedicated community builder and counselor to numerous local nonprofits. What many would have considered an "angel donor" Susan was often early to support nonprofit initiatives—often providing seed funding to enable new programs to be built. Susan passed away earlier this year, but not before leaving a permanent mark on her community.
2021 Humanitarian Award: Partnerships Leading the Local COVID-19 Vaccination Effort (VIDEO)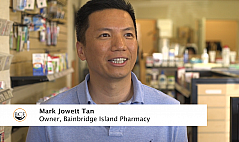 From December 23rd, 2020 to June 5th, 2021, over 25,000 doses of the COVID-19 vaccine were administered due to the coordinated Bainbridge Island effort. Over 600 volunteers dedicated more than 25,000 hours, including home visits and a mobile clinic that provided vaccinations to more vulnerable populations in Kitsap and Jefferson counties. As a result, more than 82% of Bainbridge Island residents ages 12 and up initiated their COVID-19 vaccine as of November 2021, which was the highest rate in all of Kitsap County. BCF honored the City of Bainbridge Island, Bainbridge Island Fire Department, Bainbridge Island Community Pharmacy, Rotary Club of Bainbridge Island, Bainbridge Prepares, Bainbridge Island Senior/Community Center, Island Volunteer Caregivers, and the hundreds of volunteers who showed up time and again to keep our community safe.
2020 Outstanding Bainbridge Philanthropists: The Bainbridge Community (VIDEO)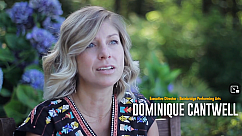 In 2020, BCF hosted a virtual Gratitude Gathering and honored the entire Bainbridge Island community as its Outstanding Philanthropist. After COVID-19 hit our community, Bainbridge residents pulled together resources and distributed hundreds of thousands of dollars to nonprofits for emergency funds, project grants, and unrestricted operating costs in order to keep local organizations afloat. Nonprofit programs during COVID-19 supported nutritious food for kids, child care for essential workers, financial assistance for housing costs, purchase of PPE for caregivers, free counseling for teenagers and adults, and more. BCF honored the entire community for their contributions.
Previous Awardees
2019 Outstanding Bainbridge Philanthropists: Glenn & Nancy Haber (VIDEO)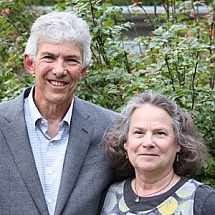 Over the course of their thirty-two years on Bainbridge, Glenn and Nancy built a community of friends and creative people who shared their love of Bainbridge's natural surroundings. For many years, the Fletcher Bay Foundation was a way for the Habers to engage with their kids to help support the respective communities supporting as many as 50-70 Island organizations including Bainbridge Performing Arts, the Bainbridge Island Historical Museum, and Bainbridge Island Museum of Art. Their decision five years ago to sunset the foundation gave them the opportunity to focus on some key projects that will have lasting impact on Bainbridge Island. These include the creation of the Moritani Preserve in Winslow, the Community Programs Endowment at IslandWood, and a significant challenge grant to the Bainbridge Island Land Trust's Stand for the Land Campaign–encouraging a collaborative effort to accomplish the goals of the programs they have supported for so many years.
2019 Outstanding Philanthropic Company: Homestreet Bank (VIDEO)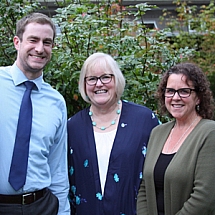 Homestreet Bank first came to Bainbridge Island in 2014. From that point forward, the bank put forth an aggressive plan of community engagement. In addition to being a sponsor of many Island organizations, including the Bloedel Reserve, Bainbridge Island Historical Museum, Bainbridge Island Museum of Art, and Bainbridge Arts and Crafts, the bank and its leadership also take on the philosophy of getting deeply engaged in the work of the organizations it supports. This includes Housing Resources Bainbridge, where the bank is not only a financial sponsor, but where Bank Manager Linda Lincoln sits on the Board of Directors. Homestreet is also active in the work of the Rotary Club of Bainbridge Island and the Bainbridge Island Chamber of Commerce in supporting community events like the Grand Old Fourth.
2019 Outstanding Young Philanthropist: Margaret Coulter (VIDEO)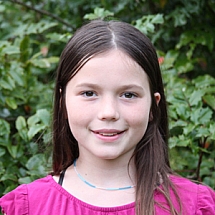 Curious about the protecting land from development, Margaret and her mother met Bainbridge Island Land Trust staff to learn more about the organization's work. After meeting with the head of school and her teacher, Margaret organized a read-a-thon and math-o-thon for the second-through fifth-graders at school. The students began by collecting pledges from family and friends, and in February, they got to work reading and solving math problems to cash in on those pledges. When complete, Margaret proudly presented a hand-drawn check for $3,502, for the Stand for the Land Campaign, which will be used to save even more forests, streams, shorelines, and wetlands.
2018 Outstanding Bainbridge Philanthropists: Karen & Steven Hall (VIDEO)
Karen and Steve Hall are quiet leaders in supporting issues they care about, unique in their commitment, and a model for others. Passionate about local schools, the Halls are dedicated to seeing the Bainbridge community provide the best possible education for every child. The Halls first connected to service and philanthropy through the schools while their kids attended Blakely Elementary. Many hours of volunteer service later, Steve Hall joined the board of the Bainbridge Schools Foundation; when his tenure was up, Karen joined the board in his place. While at Bainbridge Schools Foundation, they were known to very effectively bring new people to the donor table and encourage giving. The Halls now want to focus their public service on removing pitfalls for kids who must overcome anxiety and depression or get caught up in drug and alcohol use, to help them feel supported in every aspect of their lives and able to take advantage of all that education offers.
2018 Outstanding Philanthropic Company: Windermere Bainbridge (VIDEO)
Windermere Bainbridge doesn't just sell homes, they build community. The firm is dedicated to serving Bainbridge Island through the volunteerism and personal philanthropy of their leadership and agents, and how they introduce new families and businesses to the island. The office culture is deeply rooted in service, from its founding by John Jacobi, through the stewardship of owners Ed Kushner and Jim Laws, into the present ownership of Carter and Tori Dotson. The office has always attracted agents with high levels of community engagement. Windermere Bainbridge brokers speak emotionally about how much they value the firm's support in their volunteer efforts. The issues of housing and land use are especially meaningful because the brokers feel they can play a key role in the quality of the community they are building. Windermere Bainbridge is cited for its philanthropy and community engagement by many other organizations, including Housing Resources Bainbridge and Bainbridge Island Land Trust.
2018 Outstanding Young Philanthropists: Youth Volunteers of the Bainbridge Island Rotary Auction & Rummage Sale (VIDEO)
Island youths are integral to the success of the Bainbridge Island Rotary Auction & Rummage Sale, and many kids go above and beyond to make the event successful. They are an innovative and energetic force that brings new ideas and fresh perspective. Some youths volunteer year after year with generations of family members participating, and take away life skills from their service. Many find a department to work in within the first few days of the auction and stay there throughout the auction week. Others work at the curb, tirelessly transporting donations to departments, while still others float from department to department depending on which one needs help the most. Some, like Cruz Strom (pictured above left) and Rowan Drury, even manage whole departments at the sale. This year, nearly 300 youth volunteers helped Rotary raise over $620,000 through the sale, a record.
2017 Outstanding Bainbridge Philanthropist: Bob & Judy Karr (VIDEO)
Bob and Judy Karr are the epitome of Bainbridge Island stewards. In their years of service and philanthropic leadership they have helped the Island's largest and smallest organizations alike. Deeply connected to family and friends, Bob and Judy were motivated to build a network of people who, like them, would not be afraid to bring important ideas to fruition. Bob and Judy are symbolic of what makes Bainbridge Island a wonderful place—unassuming people who have a genuine compassion for the well-being of others around them.
2017 Outstanding Philanthropic Company: Bainbridge Self Storage (VIDEO)
Bainbridge Self Storage, through Manager Janice Danielson and her assistant manager Isabelle Cobb provide support for our community that is second to none. Janice and Isabelle work as a team to identify needs in our community and beyond—whether organizing pet food drives, raising money for veterinary care, or collecting supplies for victims of natural disasters. Bainbridge Self Storage and Janice and Isabelle are committed to making sure that no one in need in our community is turned away.
2017 Outstanding Young Philanthropist: Sophia Doane (VIDEO)
An accomplished student of the violin, Sophia Doane took her passion for the instrument to the classroom as an instructor with the nonprofit Kids in Concert. This experience fostered a love of teaching and a love for her students and inspired Sophia to launch an online fundraising campaign for the organization. In total she raised more than $5,000 to help more young people participate in this important program.
2016 Outstanding Bainbridge Philanthropist: Cynthia Sears (VIDEO)
In the nearly 30 years that Cynthia Sears has called Bainbridge Island home, her remarkable generosity, spirit, and encouragement have helped build a thriving and vibrant arts and cultural community. Cynthia had the extraordinary vision to create the Bainbridge Island Museum of Art, a collecting museum with a focus on artists and collections from the Puget Sound region. Her generosity extends to supporting education, social services, and more. Cynthia finds giving most satisfying when her gift helps a project reach completion or encourages others to give. As she accepted her award at our celebration, she shared a favorite guiding principle in giving: you must add your light to the sum of light.
2016 Outstanding Philanthropic Organization: The Suquamish Tribe (VIDEO)
The Suquamish Tribe were recognized for their longtime tradition of giving generously to help others, especially the most vulnerable populations. Through the Port Madison Enterprises Fund and the Suquamish Foundation, the Tribe has contributed millions of dollars in the spirit of helping our community by supporting education, poverty alleviation, arts, health care, public safety, recreation, social services, and more. Recently the Tribe received the NOAA Excellence in Restoration Award for their coastal restoration work in Eagle Harbor. The Tribe's dedication to revitalizing culture and community and environmental preservation will enhance countless lives for generations to come.
2016 Outstanding Young Philanthropists: Fort Ward Youth Advisory Committee (VIDEO)
In 2014 neighborhood friends Aila Ikuse, Kate Merifield, Mark Dettman, and Erik Appleberry formed the Fort Ward Youth Advisory Committee. As sophomores in high school, they dedicated themselves to raising money for the restoration of a historic brick bakery building for use as the first public hall in the south end of Bainbridge Island. Over two years, these remarkable young people raised funds through grant awards, private donations, sales of shirts, prints, and mugs, and reached more than half of their goal. Though the group has now graduated from Bainbridge High School and embarked upon a new phase in their lives, they left a great parting gift to their community and have ensured that the project will carry on in the capable hands of new youth advisory committee members Mallory Browne, Stella Streufert, Rachel Fox, Marina Ikuse, and the Friends of Fort Ward.
2015 Outstanding Bainbridge Philanthropists: Paul & Debbi Brainerd (VIDEO)
Paul and Debbi Brainerd have a gift for bringing people together and creating a sense of community. They are living embodiments of the principle that philanthropy is rewarding and fun. Paul and Debbi are passionate about engaging people of all ages in the joys of stewardship and sharing their talents to empower others to become great leaders. Their support for the development and growth of IslandWood, Bloedel Reserve, Bainbridge Island Museum of Art, and many other organizations are incredible gifts to our community that will touch countless lives for generations to come.
2015 Outstanding Young Philanthropist: Ian O'Keefe (VIDEO)
Ian O'Keefe serves as a board member and student delegate of the Bainbridge Ometepe Sister Islands Association. He played a central role in planning and hosting a Special Olympics event for children with special needs and two student-led auctions, which raised more than $51,000. Ian also mentored Bainbridge Island fourth graders in Outdoor Education Programs for three years and was appointed to serve on the Mayor's Youth Advisory Council.
2015 Outstanding Philanthropic Organization: Bainbridge Island ACE Hardware, Steve & Becky Mikami (VIDEO)
Steve and Becky Mikami and their local business, Bainbridge Island ACE Hardware, were recognized for their support of numerous causes in our community for more than two decades. They are especially passionate about improving lives for local youth and strongly support educational, arts, and youth sports organizations. Some of the many organizations that have benefitted from their generosity include KiDiMu, Bainbridge Public Library, Bainbridge Youth Services, and Bainbridge Performing Arts.
2014 Outstanding Bainbridge Philanthropists: David & Joyce Veterane
In the nearly 40 years that David and Joyce Veterane have called Bainbridge Island home, their compassion has touched many lives. Their generosity ranges from the gift of nearly eight acres of ponds, streams, trails, and shoreline to the public to their leadership and service with numerous health and human services organizations. They serve neighbors on a global scale through the Kossoye Project, an agricultural program in Ethiopia.
2014 Outstanding Young Philanthropists: Tally Black-Brown, Maxsena Butler, and Ben LaRoche
Tally Black-Brown, Maxsena Butler, and Ben LaRoche serve as founding Junior Board members of the NW Chapter of Make Some Noise: Cure Kids Cancer. These three friends organized and hosted an auction of student art at the Bainbridge Island Museum of Art, raising $105,000 for Seattle Children's Hospital Research Institute's Ben Towne Center.
2014 Outstanding Young Philanthropists: Meghan Camp, Matias Francis, Lucas Weyand, and Lydia Weyand
Meghan Camp, Matias Francis, Lucas Weyand, and Lydia Weyand were the youngest team to compete in the world's toughest bike race—the Race Across America—to raise funds for pediatric cancer. After hosting an auction at Grace Church, they raced 3,000 miles nonstop and raised over $85,000 for Seattle Children's Hospital Research Institute's Ben Towne Center.
2014 Outstanding Philanthropic Organization: Island Fitness, Michael & Alexa Rosenthal
Since opening Island Fitness in 2002, Michael and Alexa Rosenthal have supported countless organizations in countless ways, notably the annual Walk MS, Arms Around Bainbridge, and Helpline House. They have created and nurtured a powerful culture of giving within our community, teaching us all that volunteerism is an integral part of a healthy lifestyle.
2013 Outstanding Young Philanthropist: Sarah Berschinski
Sarah Berschinski is a 2013 graduate of Bainbridge High School. She is also an alum of the Montessori Country School, Voyager Elementary School, and Hyla Middle School. Sarah's particular interest is in helping people with housing needs. Sarah and several friends approached Housing Resources Bainbridge with a fundraising project they had brainstormed. From that original idea, Sarah's Birdhouse Project grew to raise over $30,000 for Housing Resources Bainbridge.
2013 Outstanding Philanthropic Company: Hill Moving Services
The Hill Family founded Hill Moving Company in 1986. Since that time, the company has been a leader in addressing basic community needs. They are longtime supporters of Rotary, Kitsap food banks, youth organizations, and local shelters. Giving back to the community is a hallmark of both the Hill family and their business.
2013 Outstanding Bainbridge Philanthropist: Larry Nakata
Larry Nakata has supported the Bainbridge Island community for over 40 years, both individually and as the CEO of his family's Town & Country and Central Market grocery stores. Before retiring, he worked with his board to develop a set of Giving Guidelines that the company now uses to guide their philanthropy. Over the years, Larry, with his wife Sandy and family, have supported Helpline House, the Bainbridge Island Downtown Association, and numerous other community institutions.
2013 Outstanding Bainbridge Philanthropist: Kate Webster
Kate Webster has been a leader in the Seattle and Bainbridge Island philanthropic communities for over 50 years. While a part-time resident of Bainbridge, she co-founded Seattle City Club and held significant leadership roles with Smith College, Washington State University, Seattle Children's Hospital, and the Museum of Flight, to name a few. On Bainbridge, she was the first island resident to serve on the Bloedel Reserve board as the organization was preparing to make the property public. Her generosity has touched the lives of many in our community through her leadership and giving.
2012 Outstanding Philanthropist: Lois Curtis
Lois Curtis has been active in the community for over 40 years. In addition to significant contributions of land, most recently a six-acre parcel that is today Ferncliff Village, Lois has provided financial support to countless causes across cultural, civic, environmental, education, and human service sectors.
2012 Outstanding Young Philanthropist: Zephyr Wadkins
Zephyr Wadkins is a 2010 graduate of Bainbridge High School. Upon discovering the threat of development near Gazzam Lake, he organized a group of students from Hyla Middle School to create pieces of art to sell at a fundraiser for the Keep Gazzam Wild campaign.
2012 Outstanding Young Philanthropist: Conrad Zimney
Conrad Zimney is a 2012 graduate of Bainbridge High School. He transformed works from his senior photography project into greeting cards that were sold by the Bainbridge Island Land Trust, raising nearly $3,000 for the Keep Gazzam Wild campaign.
2010 Community Philanthropy Award: Rotary Club of Bainbridge Island
The entire Rotary Club of Bainbridge Island was honored as a community leader in philanthropy through its generous programs and activities, the most visible one being the annual Rotary Auction & Rummage Sale held each summer. The event is one of the most successful and long-running community events on the island, giving back hundreds of thousands of dollars to the community each year.
2009 Outstanding Bainbridge Philanthropists: Steve & Harriet Davis
Steve and Harriet Davis have served as volunteers, board members, campaign chairs, and advisors for many Bainbridge Island nonprofits. Between Steve and Harriet's involvement in a long list of local organizations, they have touched the lives of nearly every Bainbridge Island resident.