Free Online Programs on Financial Literacy - Watch Now!
National Experts Share What You Need to Know for a More Financially Stable Future
Financial literacy is empowering—yet good, practical education about financial management is too often out of reach for people, especially those with limited incomes. BCF Board member Paul Merriman—founder of Merriman Wealth Management—has dedicated his retirement to providing free trainings to all ages about how to secure a more stable financial future. On behalf of BCF, every year Paul organizes free virtual events with speakers who are nationally renowned experts in their fields in order to help educate our community on how to better plan for our futures. These events target all ages and levels of financial literacy, including youth, first-time investors who are still in the workforce, and those who have just entered retirement. Learn more below! To hear an overview from Paul himself, click here.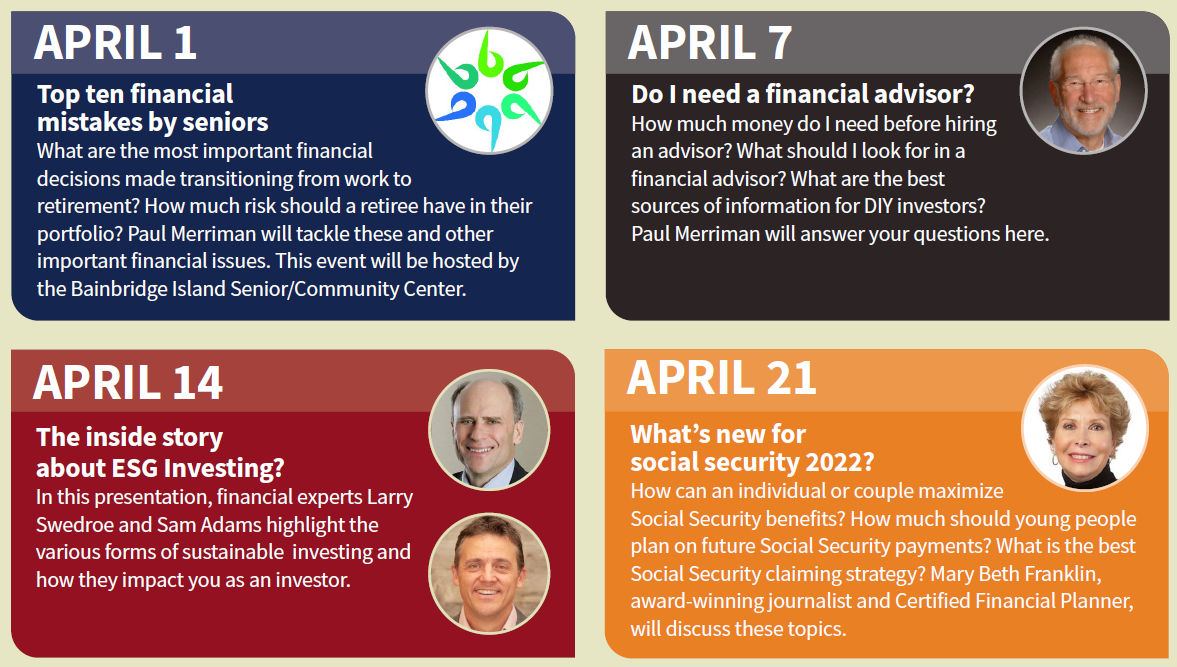 To learn more about the speakers, click here.
April 7 RECORDING: Do I Need a Financial Advisor?
Click here for the PowerPoint
April 14 RECORDING: The Inside Story About ESG Investing
April 21 RECORDING: What's New for Social Security 2022?
Paul Merriman encourages to ask him questions. To reach Paul, email paul@paulmerriman.com.
To watch last year's programs, click here.
~~~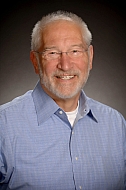 BCF would like to thank Paul Merriman, former BCF Board Member, for organizing these free events. Paul Merriman is President of The Merriman Financial Education Foundation. In 1983 he founded Merriman Wealth Management. When he sold the firm in 2012 he formed the Foundation dedicated to providing comprehensive financial education to investors, with information and tools to make informed decisions in their own best interest and successfully implement their retirement savings program. Since 2012 the foundation site has built a library of over 700 articles, podcasts and videos plus creating dozens of do-it-yourself portfolios at Vanguard, Fidelity, Schwab and others. He has written 8 books, including the latest "We're Talking Millions! 12 Ways to Supercharge Your Retirement." In 2021, Paul was awarded the prestigious James Cloonan Award for Excellence in Investment Education by the American Association of Individual Investors (AAII).