Watch Now: Navigating a New World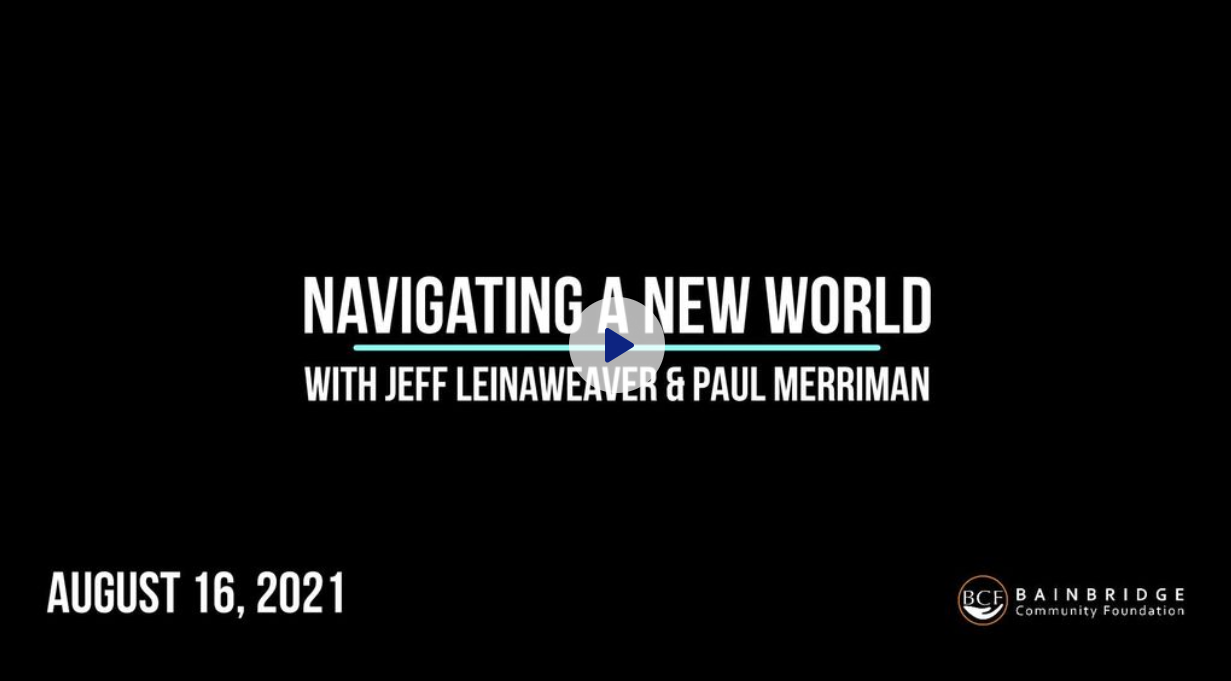 How has the COVID pandemic changed the careers and education of the next generation? Paul Merriman, Bainbridge Community Foundation Board Member and nationally recognized investment expert, teamed with Jeff Leinaweaver, career exploration specialist, to provide a two-hour seminar to answer some of these questions. In this presentation on August 16th, they discussed life-changing tips for the next generation about career decisions, educational pursuits, and financial options for now and the future.
Students and their parents are both encouraged to watch! These tips could impact the whole family.
To watch the video, click here.
If you need help, please contact media@bainbridgecf.org.