Bainbridge Gives: Supporting Our Local Nonprofits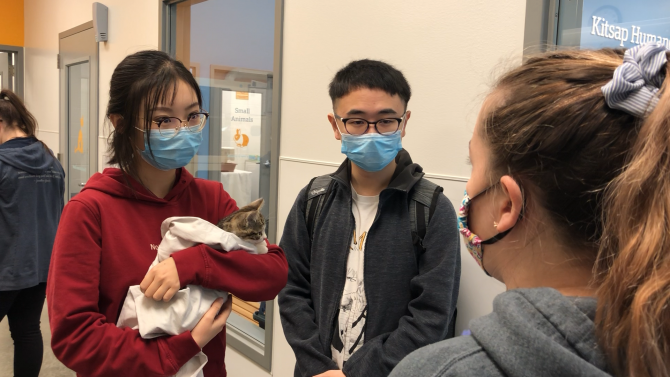 Bainbridge Gives: Supporting Our Local Nonprofits
What do you love most about Bainbridge Island? If the answer is "everything!" chances are you would probably mention the work of several nonprofits in your answer. Many of our trails, museums, daycare programs, cultural performances, and the critical health and human services we receive are all run by nonprofits. Even our public school teachers and students receive crucial support from nonprofits around the island. Local organizations have found creative ways to continue their positive impact on the community through online programming and events, despite the challenges of social distancing. Nonetheless, it gets increasingly difficult for them to maintain a regular source of income.
Many nonprofits rely on in-person programs and fundraising events to raise money, and the longer we cannot connect one-on-one or gather in large groups, the harder it becomes for them to continue their critical work. Bainbridge Community Foundation (BCF) is supporting the applications of 59 local nonprofits totaling $453,398 from all sectors through its Community Grants Cycle (CGC). A 46-person Grants Evaluation Team conducted virtual site visits of each nonprofit, completed evaluations, and met as a larger group to discuss the applications by sector. In response to the rapidly changing environment, BCF made COVID-19 preparedness and support a top priority of the 2020 Grants Cycle. Applications run the gamut from tuition assistance for childcare, free cultural performances, first-year teacher retention, art education and outreach, nutritious meals for children and their families, and many more.
Many nonprofits requested critical support at a time when some nonprofits have been deeply affected by the extended shelter-in-place order. As Ellin Spenser, former BCF Board member and long-time CGC volunteer, described "Every aspect of life on Bainbridge Island is touched by the work of nonprofits… if we lost any [of their programs], a lot of people would realize how much they depend on their services."
Every year, BCF receives more requests than they can fund on their own, so BCF then invites the support of others in the community to help fulfill these requests. Vetted and recommended applications can be viewed on BCF's online giving platform, Bainbridge Gives (www.BainbridgeGives.org) until June 15 at 5pm. Once on the site, visitors can choose the nonprofit(s) they want to support and make a tax-deductible gift of $10 to $10,000 or more. Credit card transaction fees not covered by the donor are covered by BCF, and 100% of the donation goes directly to the grant request.
"This year… it was so inspiring to see how hard these nonprofits are working," said Wendy O'Connor, former Board member and CGC volunteer for eight years. "I feel so fortunate to live in a community with so many nonprofits. They improve the quality of life for all of us." Together, we are Bainbridge. To participate in Bainbridge Gives, please visit BainbridgeGives.org. Additional descriptions can be found on the Bainbridge Gives pamphlet here. Please contact Debbie Kuffel with any questions at debbie@bainbridgecf.org.