2nd Survey Gives View to the Survival of Island Nonprofits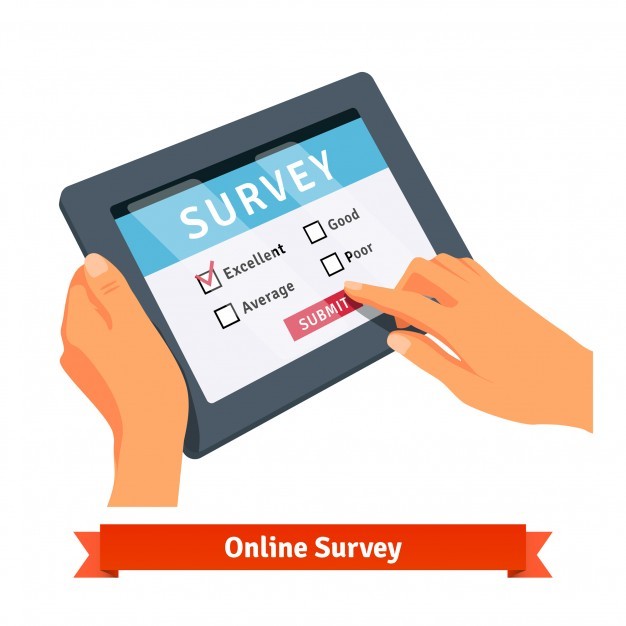 When the COVID-19 pandemic spread, nonprofits serving Bainbridge Island were hit especially hard, according a survey conducted in March by Bainbridge Community Foundation (BCF) in partnership with Kitsap Community Foundation (KCF). The survey found that the longer the "Stay Home, Stay Healthy" order was in place, the more likely most nonprofits would have major obstacles to maintaining their operations in the long-term. Some would not survive longer-term social distancing at all.
As Kitsap County enters Phase 2 of reopening, BCF and KCF recently conducted a follow-up survey to understand how the landscape looks for nonprofits moving forward. While 59% of organizations are planning to reopen, without the ability to hold annual fundraisers or conduct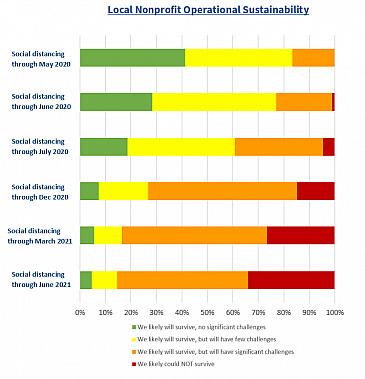 programs normally, most are expecting an average of a 45% decline in overall revenue for the year. The most widespread need is funding for programs, however the most urgent need is financial support for operations. More nonprofits furloughed staff on Bainbridge Island than in all of Kitsap County—34% vs. 30% respectively. If social distancing continues through July 2020, 37% will face significant challenges and 6% of nonprofits responded they would not survive at all. If social distancing continues through December 2020, almost 60% would face significant challenges and 18% would not survive. While concerning, these numbers are better than they were in the last survey, implying the resiliency of nonprofit leaders —almost 30% of nonprofits replied in the first survey that they would not survive a shelter-in-place lasting through the end of the summer. As one respondent replied in the most recent survey, "revenue generates roughly half of our annual budget. It is moving target how to adjust our expenses in line with projected closings due to COVID."
In order to address the funding shortages, the federal government created a loan program through the CARES Act. It aims to help small businesses and nonprofits stay afloat during the COVID-19 epidemic by offering three loan programs—the Paycheck Protection Program (PPP), the Expanded Economic Injury Disaster Loan (EIDL) & Emergency Grants program, and a Mid-Size Loan Program. The PPP is the most frequently discussed amongst nonprofits, because it enables charitable organizations with 500 or fewer employees to receive funds to pay staff and operating costs for up to two months. The government has reported that if the protocol is followed, this money will be forgiven and will not need to be paid back. According to the recent survey, over 50% of nonprofits applied for PPP funding and 38% were approved, 8% are pending approval, and 6.5% are in the queue for review. Over 40% do not have plans to submit an application for the PPP, however almost 50% of nonprofits are applying for the EIDL. Nonetheless, this assistance may not make up for the revenue lost as a result of the COVID crisis. "We rely heavily on our nonprofits on Bainbridge Island," stated Jim Hopper, Executive Director of BCF. "They play a big role in our quality of life at all ages, and we hope our community will help support them as we face the challenges ahead."
For a full analysis of the results, click here: COVID-19 Nonprofit Survey Update (PPTX).
For access to results from the first survey, click here: COVID-19 Nonprofit Survey Results.