Bainbridge Community Partners to Support Relief Efforts for Ukrainian Families
On March 8, 2022 Bainbridge Community Foundation sent a message to its Fund Advisors to alert them that they could use their funds to purchase and help distribute essential materials for Ukrainian families fleeing the Russian invasion. By Friday, March 11, 33 donors had partnered to provide $122,500 tow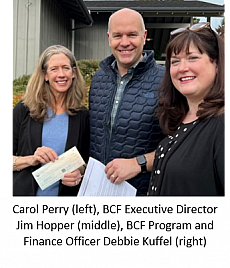 ards the effort, which is the greatest support the foundation has seen for this type of cause—and it all came together in less than 3 days.
Dale and Carol Perry, who have been leading a relief effort in Poland and Ukraine through their Foundation for Equity and Justice, live near Wing Point on Bainbridge Island. Dale is also a co-owner of a privately held U.S. energy company in Ukraine, and has developed many friends in the country.
Dale left for Poland in early March, when it became clear that the humanitarian crisis would soon become overwhelming to neighboring countries and international organizations. To date, their foundation has delivered more than $2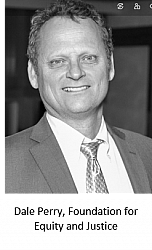 million worth of essential materials to Ukrainians on both sides of the border. Women and children, making up the majority of those leaving the country, are arriving in need of essential items such as blow-up mattresses and diapers. Dale and Carol have been working tirelessly to ensure they deliver these as fast as possible. BCF is thankful to its fund advisors who have greatly contributed to this effort, and 100% of their donations go to the nonprofit providing critical
materials for Ukrainian families.
"It's incredible to see how many in our community are jumping at the opportunity to help in such a dire situation," stated Carol Perry. "Thanks to the generosity of our Bainbridge Island neighbors, friends, and people from around the globe, Dale and his team have been able to deliver desperately needed supplies such as food, medicines, diapers, baby food, and tents, to thousands on the Ukrainian side of the border."
"Many Ukrainians are aware of this initiative and are so grateful knowing how many have cared enough to act," added Mrs. Perry. To donate directly to the Foundation of Equity and Justice, visit their website at https://www.aid-for-ukraine.org/.