Bainbridge Gives is OPEN!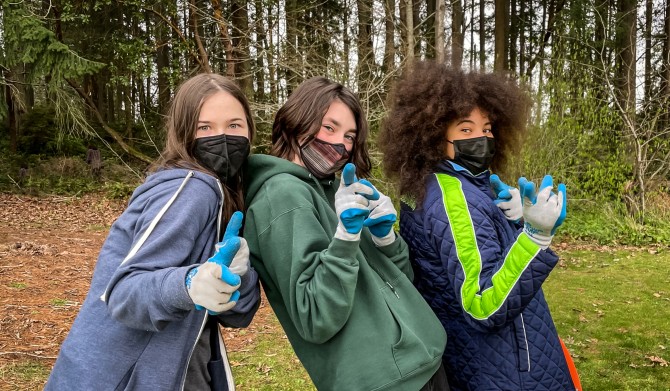 Bainbridge Community Foundation's Community Grants Cycle (CGC) is an opportunity for everyone to support causes that matter most to them. Whether priorities lie in providing basic needs for neighbors, creating opportunities for traditionally underserved populations, or supporting creative new initiatives across all sectors, Bainbridge Gives is the way everyone can make contributions-- big or small-- to the CGC proposals that they love the most.
This year, BCF received 61 applications that were approved by BCF's Evaluation Team. These requests total $525,272.



Please consider a contribution today!
How does the Community Grant Cycle work, anyway?

BCF invites nonprofits serving the Bainbridge community to apply for funding through our annual CGC to support specific programs, capital projects, or general operations of local nonprofit organizations to help them achieve their missions. Every year, a group of volunteers from the community joins us to review applications, perform site visits, complete detailed evaluations of each proposal, and conduct financial due diligence of the organizations. This year's CGC Evaluation Team was made up of 50 local volunteers including 23 new to the process.
This is a truly community-driven process, so when you donate, you can feel comfortable that the proposed applications have been vetted and approved by engaged community members.
How can I contribute?
May 15 through June 15, you can support your favorite requests in different ways:
Everyone can support the online grant catalog, www.BainbridgeGives.org via credit card. The donation is 100% tax deductible and goes directly to the request. BCF covers credit card transaction fees.
If you have a donor advised fund with BCF, login to your BCF fund account, and select the CGC Grant Catalog tab, and choose which applications you would like to support with your fund or you can work directly with Debbie Kuffel by contacting her (Debbie@bainbridgecf.org) or 206.842.0433.
If you have a donor advised fund elsewhere or want to contribute by check or stock, to support specific applications, contact Debbie or any BCF staff.
How many grants has BCF awarded through the CGC?
BCF's CGC program has awarded more than $3.36 million to fund 646 local grants since it began in 2005. This amount never could have been awarded without the broad participation of our community members.
Click HERE to join the movement!