Foundation Starts Year by Analyzing Community Needs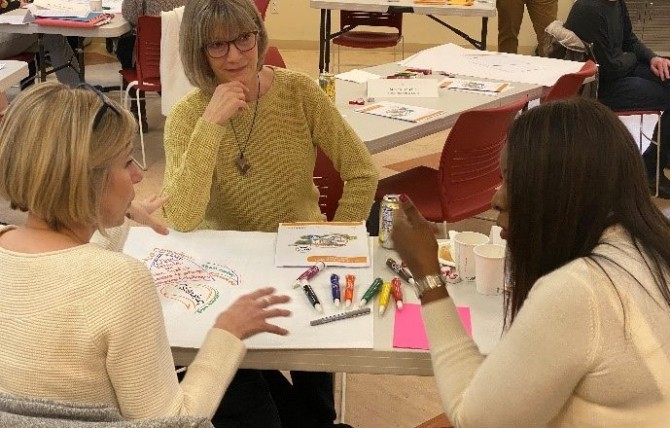 One of the most critical roles of a community foundation is to identify community priorities and needs. Every year, BCF conducts an annual nonprofit survey and organizes sector gatherings with nonprofit leaders in order to collect these data—which we then turn into action. Results from these conversations and analysis of the survey results lead to grants and programs that help meet the needs identified.
This year, BCF conducted its survey prior to its sector gatherings, and nonprofit leaders discussed its most urgent findings virtually on February 10th and 11th. Preliminary survey results show that isolation and mental health challenges are impacting programs and services across the nonprofit community, and nonprofit leaders identified Inclusion, Diversity, Equity, and Access (IDEA) as a future priority area for training. As one nonprofit leader said in the sector gatherings, "IDEA shouldn't be a fad, we need to make it genuinely meaningful to the people we serve." While these challenges remain, nonprofit leaders also discussed a variety of ways the pandemic has led to positive changes. The resiliency of our community has been inspiring—with employees, volunteers, Board members, and donors all coming together to keep the nonprofit sector alive. New connections and partnerships between nonprofits have been formed, and many found they could broaden their geographical reach by offering virtual programming. As one participant said, "The crisis has been a catalyst for partnerships… we've had better, more meaningful, and more productive partnerships than we've ever had… and I see that continuing on in the future."
Nonprofits have also been able to bounce back from an unpredictable few months following Governor Inslee's "Stay Home, Stay Healthy" order in March 2020. In a survey conducted by BCF in partnership with Kitsap Community Foundation released on March 24, almost 30% of nonprofits responded that they likely could not survive six months of shelter-in-place due to lost revenue. In the latest survey given in February 2021, zero nonprofits reported that they would not survive social distancing. Additionally, over 85% of nonprofits reported that fundraising in 2020 either met or exceeded expectations. The generosity of our neighbors along with the creativity of our nonprofit leaders have allowed these organizations to continue supporting the people they serve.
Finally, BCF will use the aggregated data to write a State of the Sector report to keep our community informed of priority areas. Stay tuned!