Saying YES to Kids
"Homeless youth often feel invisible, but we are roses from the concrete," stated Julia, a Bainbridge Island High School senior who is currently facing homelessness and who spoke at a panel organized by BCF on Thursday, March 17.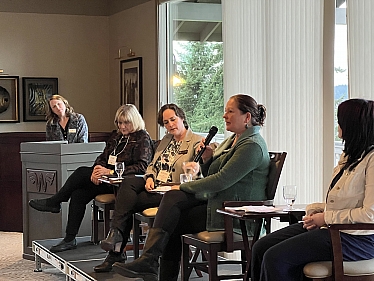 Sarah Frost, Social Worker for the Bainbridge Island School District, has been helping Julia navigate finding food and a place to live. She explained that youth find themselves without homes often for reasons beyond their control. Homelessness commonly occurs as a result of physical or emotional abuse by caregivers and/or multiple Adverse Childhood Experiences (ACEs). She has found many of these students in our community want to stay in school, and will go to extreme measures to continue attending. Sarah commented that the enthusiasm about staying in school is a reflection of the nurturing environment of our public schools, and the resources we have available due to our nonprofit and local government agencies.
BCF's LeadHERship event celebrates women philanthropists and this year focused on the challenging topic of youth homelessness in our community. Trudi Inslee, First Spouse of the State of Washington, and Kirsten Jewell, Housing and Homelessness Division Manager at Kitsap County Department of Human Services, also discussed various initiatives happening at a state and local level to provide support to young people without homes. Kirsten shared that there are currently 2,300 adults and youth who are homeless in Kitsap County, of whom 229 are between the ages of 18-24 years old and 274 under the age of 18.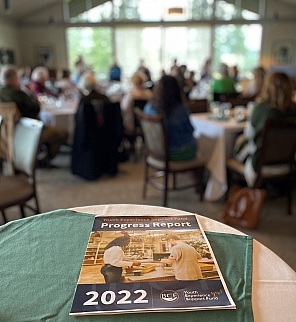 BCF's
Youth Experience Support (YES) Fund
was also highlighted as a way to provide financial support to young people who may need assistance to meet basic needs, achieve academic success, or pursue extracurricular activities. If you are interested in learning more, visit our
website here
.
One of the challenges these youth face are obstacles related to policy, in addition to their financial constraints. As Julia openly shared, she and her partner Logan have to compete with other rental applicants—and due to Logan being a few months away from his 18th birthday, they cannot officially sign on a lease. Their current temporary housing expires at the end of the month, leaving their situation uncertain.