Check Out Our Financial Education Programming Now Online!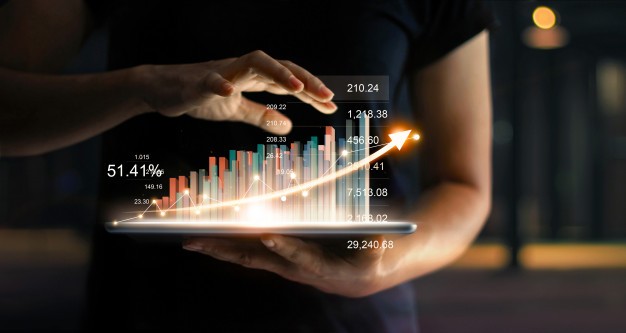 If only we could predict the future of a particular stock, we would all make a fortune. Unfortunately, the stock market is highly unpredictable in the short-term—fluctuations are triggered by events around the world and the market is unreliable in how it will react. The COVID-19 pandemic and social distancing orders have created significant uncertainty in a number of industries, and there have been deep swings in the market since the crisis began. When the market swings more than 20%, often referred to as a "bear market," investors can get particularly skittish. Bainbridge Community Foundation hosted former Financial Advisor and Board Member Paul Merriman to present in a series of events on how to invest wisely in uncertain times. These events were hosted in partnership with Merriman Financial Education Foundation and LibraryU, a program of the Bainbridge Public Library.
Check out the presentations below
The Past, Present, and Future of Investing |
WATCH IT HERE
Are investors guaranteed to make more money in the future? Tune into this program to find out the answer, along with the 10 most important investment lessons of the last 50 years. We will also discuss how three people changed the future for investors forever—and here's a hint: Warren Buffet isn't one of them! Check out the audio description
here
.
How to Invest in a Bear Market | WATCH IT HERE
Curious what kind of stocks do best after bear markets? When is the right time to invest in a bear market? Join us and find out! Over the course of our lives, we make major investment decisions that affect our futures—and now is an especially challenging time to make those decisions. This presentation will cover investing in stocks and bonds as well as details on retirement funds. When the landscape looks rocky, investing in the future can feel uncertain, and we will be able to answer your questions here. Check out the audio description
here
.
10 Simple Investment Decisions Guaranteed to Change Your Financial Future | VIDEO COMING SOON
There is never as critical a time in the success of an investor as the time that s/he begins to invest.  Though young graduates face tremendous expenses in the form of housing, schooling, etc. making the right decisions about your investing future early can help secure their path for life.  The presentation will cover the most important investment decisions that a younger person—and his or her parents!—should know to be a successful investor. Join Paul and find out how each of these decisions could be worth a million dollars! Check out the audio description
here
.