Our Response to COVID-19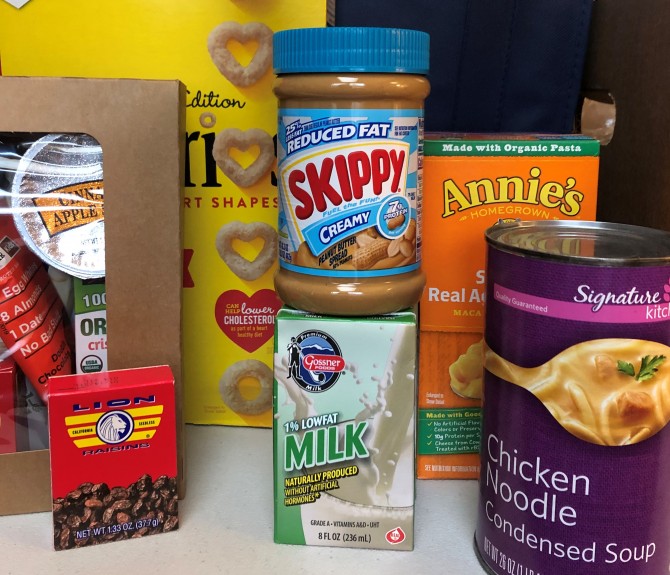 We are stronger together. This is a phrase we hear often today, but how do we know it's true? Imagine our forests. Individual trees can flourish on their own, but they are stronger when living together—with other trees nearby they share nutrients, create a local ecosystem in which they thrive, and act as buffer for each other during inclement weather. A forest is greater than the sum of its parts. Community foundations help create a similar environment by supporting nonprofits that are critical to the place we call home. Specifically, Bainbridge Community Foundation (BCF) works in partnership with dozens of local nonprofits through promoting collaboration, analyzing community needs, awarding grants to meet those needs, and connecting donors to nonprofits. In 2019, BCF had one of its best years yet by having a remarkable fundraising year, ramping up its programmatic and educational work through trainings and workshops, and creating new partnerships with local organizations to support affordable housing and student assistance programs. The success of 2019 made BCF uniquely positioned to respond to the consequences of the COVID-19 crisis. As of October 31, 2020, BCF has taken the following actions to support the community: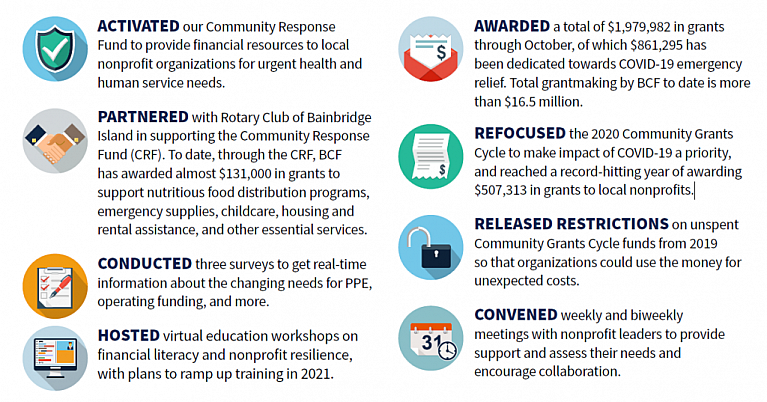 We all have an opportunity to make our community's roots sturdier and more interconnected, simply by getting involved. Our work is only made possible through the generous support of donors. We know that the COVID pandemic is far from over, but with your continued support we will rise to the challenges ahead. If you are interested in a contribution, please click on our "DONATE NOW" button at the top of our home page or click here.