Watch Now! Fundraising Basics for Nonprofit Professionals
Where should we focus our fundraising energy?
On October 7, this question was the overarching theme of a virtual roundtable hosted by BCF for nonprofit leaders, development professionals, volunteers, and Board members who wanted to learn more about fundraising for small to medium-sized organizations. Brittany Kirk, nonprofit fundraising and development consultant, presented on four key fundraising essentials for nonprofits of any size. Participants then broke into small groups to discuss each of the four topics. BCF has provided a video recording of the presentation above. Closed captioning is available.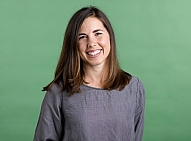 About the Presenter
Brittany Kirk is a nonprofit fundraising and strategy consultant who specializes in building the capacity of nonprofit organizations to achieve their missions via grant funding. In typical nonprofit fashion, Brittany has played a wide range of nonprofit roles; she has direct experience in executive leadership, fundraising, programs, operations, and board of directors. She has worked with 60+ nonprofit organizations of all sizes with grant writing, research, assessments, and coaching. To learn more, visit https://www.brittanykirk.com/